Read Time:
2 Minute, 51 Second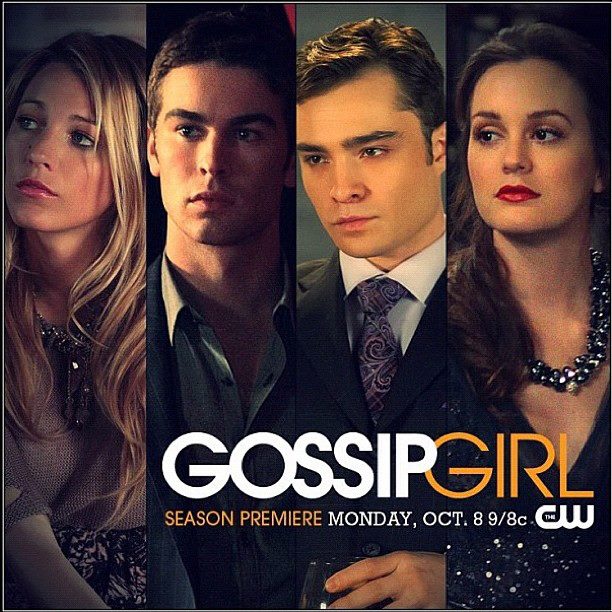 BEWARE: Major spoilers.
After May this year, every fan was desperate for the fall return of the Gossip Girl series – the final series ever to be released. I was up there with the hyper-fans, frantically posting "ZOMG GOSSIP GURRRL"-esque tweets in the build-up to the season premiere earlier this week. Unfort
unately, due to the fact a) I'm British and can't get Gossip Girl until the morning after it gets shown in the States and b) I had my first (very busy) day back at uni on Tuesday, I only managed to watch the premiere a good 24 hours after its release – so I was incredibly excited when I finally got into bed with my laptop and that infamous title track kicked in.
However, I've got to put it out there – I was painfully disappointed. The beginning of the episode works us up for a exciting and scandal-filled storyline (especially between Dan and Georgina), with the clever juxtaposition of Blair and Chuck's sex scenes and the goings on of the other characters. I was bizarrely siding with Georgina – I was pretty disappointed that we didn't get a story about Serena's downfall from uber IT girl to coked-up homeless mess. Then again, I don't like Serena one bit so I may be a little biased. Anyone else feel like that? The whole Sabrina thing was almost cringy in the extent of its antithesis.
The limo scene between Chuck and Blair was also dull and pretty cheesy. People love Chair because of their chemistry and the sexual tension between them – not to listen to them gush about their love for each other every two seconds. The whole Casino related metaphor about them being "all in" based on the Monte Carlo ending to Season 5 is something incredibly unlikely to come out of Blair – a girl who quotes literature and loves the old greats.
As for the ludicrous Rufus/Ivy shenanigans – someone please, please give me a lobotomy to get the image of them cuddled naked in a blanket out of my head. I think I may actually be scarred for life. The storyline is nothing new – it's no more scandalous than Nate and Elizabeth, it's just torturous to watch. Does anyone actually enjoy watching that? Again, I'm not really bothered about how Lily will feel, she's as annoying and selfish as her daughter – I'm not much of a Van Der Woodsen fan, if you haven't noticed.
As always, even when the writers are confusing the hell out of us, we can always rely on Eric Daman to bring absolutely any storyline to life with his amazing styling. Despite the fact that, as per usual, Serena couldn't help but get every inch of her cleavage out – even though she was masquerading as a 'good girl' from Wisconsin, I thought the pale lemon maxi dress chosen for the 'Sabrina wedding scene' was lovely. As usual, Blair was on top form with her outfits, though I'm not a fan of polka dots myself – I know they're pretty big on the catwalk now though so 10 points to Ms Waldorf.
Here are some outfits from S06E01: Gone, Maybe, Gone.
Here's hoping that the next episode will be miles better – or maybe we'll stop mourning the fact that the series finishes forever around Christmas due to its abysmal and cringy storylines. Who knows? Come on GG writers, don't disappoint!
Ebony xo